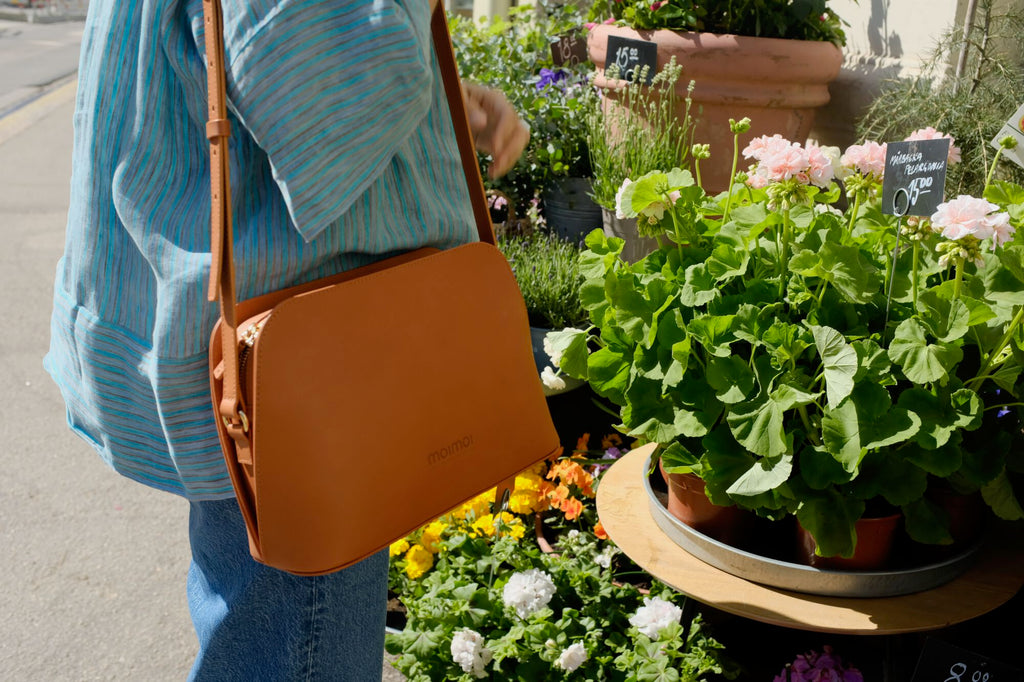 It's always fun to rediscover a part of your hometown. Töölö is known for its classical style buildings, rows of pastel-colored houses, vintage shops, and cafés – and of course as the home of our Helsinki-based brand. The historical neighborhood of Töölö is special to us because it's not just where our studio currently is, but it's also where the story of our brand began – the first MOIMOI workroom was located just a couple of blocks away from where we're currently based. We've listed some of our favorite places to visit and things to do in here – this is our open love letter for Töölö.
Café Tintin Tango can be considered the cozy livingroom of Töölö. Founded in 1994, the lovely café has earned its place as an important part of the neighborhood. Café Tintin Tango has a Parisian feeling to it, and they serve food and a hearty breakfast throughout the day. Towards the evening the playlist turns into jazz and the lights dim down, offering a more bistro-like setting.
Töölöntorinkatu 7
Levain is a casual bakery-eatery, and it is one of our go-to places for lunch. This place is known for their delicious sourdough bread and other baked goods. Try their tasty sandwiches or their brunch and breakfast sets, which won't leave you hungry.
Levain Töölö Runeberginkatu 29
Arkadia International Bookstore is a second-hand bookshop and a gallery. The bookstore has a wide selection of books from pretty much any field or genre you can imagine – and an inspiring selection of artwork. The bookstore has a friendly atmosphere, and the comfy couches invite you to sit down and find a new addition to your own home library.
Nervanderinkatu 11
During spring and summer, we love to grab a cup of coffee and enjoy a sunny day walking next to the Töölö bay or sitting down in one of the many green parks that the area has.
If you're around, you're welcome to stop by at our studio shop in Mechelininkatu 23. We're normally open on Wednesdays from 12-17, and other days by appointment. You can find our current opening times under our Contact Us -page.
*The picture is taken in front of our favorite flower store Floranna.