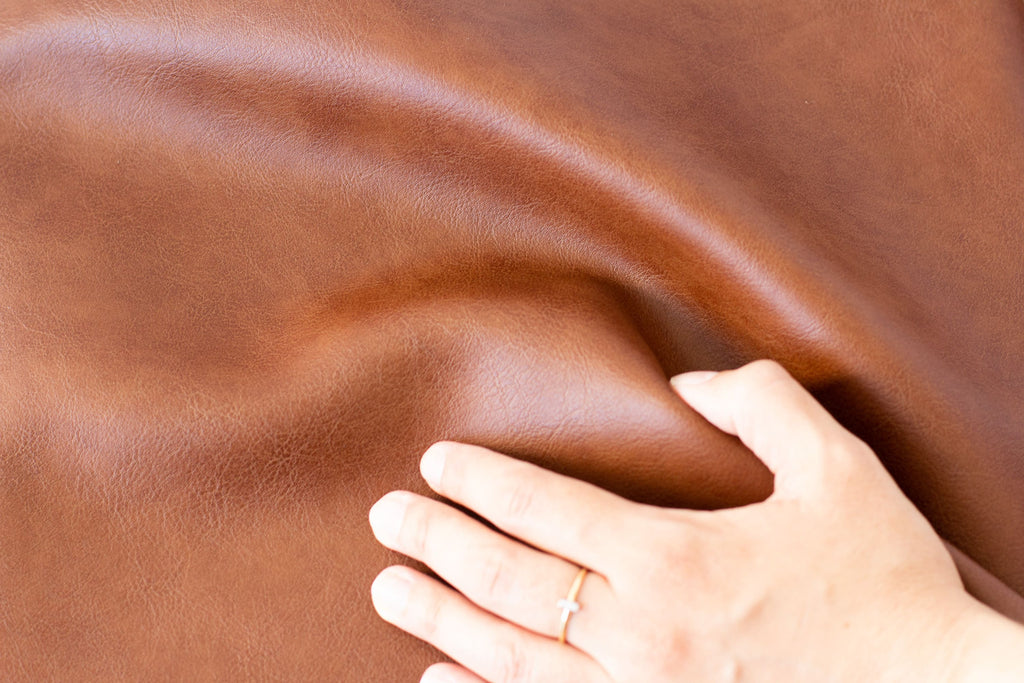 At MOIMOI we have always focused on creating high-quality products that are long lasting. The idea behind our newest collection was simple: to redesign our most loved bags using a non-leather alternative without compromising on quality and supporting local artisans in Spain, where we produce our products. We focused on sourcing the best vegan material and combined it with what we know best – handcrafted accessories made with attention to detail and quality in mind.
We are glad to share our vegan bags that are made in the beautiful village of Ubrique, Spain, which is famous for producing premium-quality leather goods. The area has a rich history in leather craftsmanship and the necessary techniques are passed down generations, resulting in an excellent quality of work which can be seen in the care and detail of each piece. 
Our vegan material looks and feels just like real leather, but is a non-leather alternative that is eco-friendly, durable, and waterproof. The material is Oeko-Tex 100 class 1 certified and is an ecological fabric free from toxic substances harmful to health and environment. The fabric is finished with a biodegradable PU-coating, which makes the bag waterproof, durable and easy to care for. The vegan bags are lined with recycled polyester giving a new life to recycled PET bottles.
We want to do our part and have a positive impact on the world around us. The material we use is sourced from La Rioja, Spain. Keeping the material and the production geographically near each other is better for the environment, since there are less emissions due to the logistics. By supporting small businesses, we can keep the tradition of handmade artisanal work and craftsmanship alive by introducing new sustainable materials and create timeless, durable pieces that are made to last.