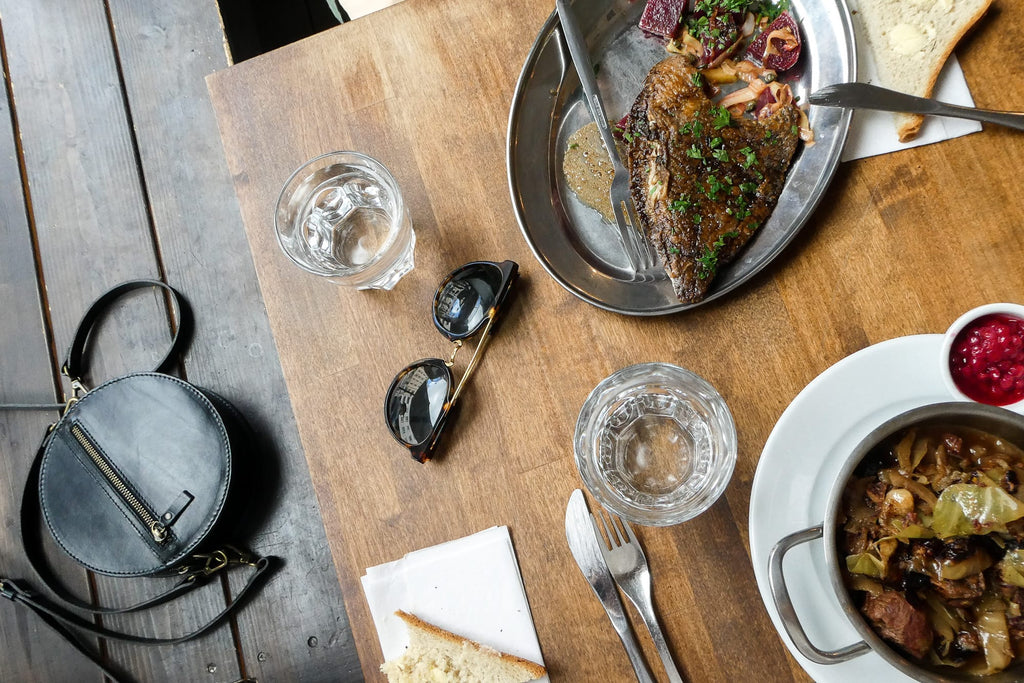 A delicious lunch in Café Gastro Kallio, located in the vibrant neighbourhood of Kallio, Helsinki.

Lunch Break
As soon as you start to feel as if the computer is just staring back at you on your desk, you know it's time to get up and go for lunch. Or maybe you start planning what to have for lunch even before your day has really started? Either way, we have gathered the MOIMOI team's favourite lunch places – whether you need to impress a client, you are meeting a friend for a lunch date, or you just want to have some alone time, try one of these places! 
Palema is the place to go when you are craving for simple home food that is made extremely well. Their vendace with mashis our favourite – the Finnish classic known as muikku. The menu also includes several vegetarian options and a nice selection of craft beers. 
Työpajankatu 2
Lunch is served between 11-14
http://ravintolapalema.fi
Café Gastro Kallio
Delicious food and a cosy ambience, this restaurant located in the heart of the Kallio neighbourhood has it all. Their lunch selection includes several options, and the home made fresh bread is warm and comforting. They also serve a hearty breakfast, if you can't wait until lunch time!
Fleminginkatu 7
Lunch is served Tuesday to Friday between 11-14
http://www.gastrocafe.fi
Kolmon3n serves classic Nordic food with a modern twist. They source their ingredients from local suppliers, which guarantees freshness and high quality of their dishes. A special mention goes out to their deliciousarctic char, known in Finnish as nieriä, which is commonly eaten only in the Nordic or Arctic countries. It's definitely worth a try
Kolmas Linja 11
Lunch is served between 11-15.30
http://www.kolmon3n.com/en/
Story is located in an old market hall with a rich history of over one hundred years, this lunch place serves the best salmon soup in town. Restaurant Story is in the middle of the beautiful old market hall building, which creates a unique setting. After lunch, you can go and browse the other stalls inside the market hall and find fresh, locally sourced produce.
Vanha Kauppahalli
Eteläranta
Lunch is served between 11-15
http://www.restaurantstory.fi/
Bites Vallila 
This hidden gem is located in Vallila, and they are specialized in high-quality hamburgers. Everything is homemade and the burgers are delicious – their menu includes also vegetarian, vegan, and gluten free burgers. The selection of craft beers is impressive, and good news – you can make your lunch break a bit longer, since they are open until 10 PM. 
Nokiantie 2-4 and Leblon Merihaka Sörnäisten Rantatie
Lunch is served from Tuesday to Sunday between 11-15
http://www.bites.fi