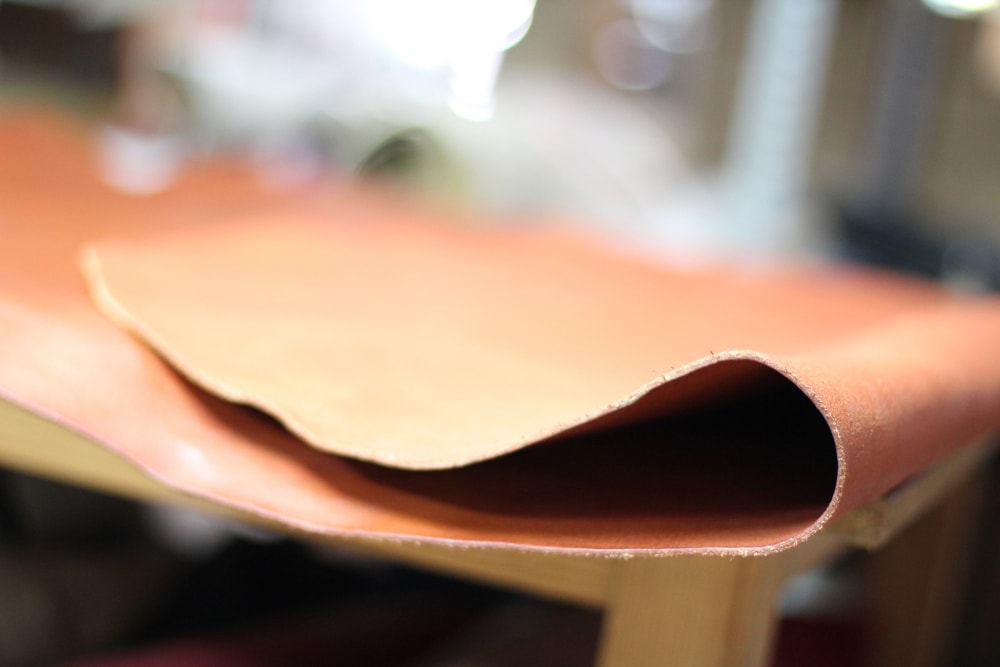 We at MOIMOI are focusing to create bags that are not just functional and aesthetically pleasing but made from materials that respect the nature. When designing products, there is always a responsibility in the process. As you may know, all our bags are made from vegetable tanned leather – but what does that mean? We have been working together with our current factory since 2014, and during these years we've been studying the topic carefully. Let's get to the core of MOIMOI bags: the material.
Leather is a very durable natural material, and if you maintain it well, it will last for years. To create leather products that last, the leather must be treated first. Enhancing the leather with tannins is essential, and the tannins make it more resistant and take care that it doesn't decay.
All our products are made from vegetable tanned leather, which means that the tannins used are natural. The natural tannins are tree bark, wood, leaves, and other natural elements. The vegetable tanning process can take up to six weeks – it's slower, but it doesn't need harmful chemicals, and a part of the water can be reused in the process.
The leather we use is tanned in Spain near Barcelona, in an area that has a vast history in leather tanning. Vegetable tanning conserves the leather as it is naturally and creates a beautiful color that is unique in each bag, and the color deepens with time developing a beautiful patina over the years.
By supporting small businesses and local artisans in Spain we are keeping alive a tradition that has existed for thousands of years. The experience and art that the craftsmen have developed through generations can be seen in the detailed stitching, cutting and finish in our bags. Combining the high-quality materials with timeless design we are creating bags that have a responsibility – a functional one, an aesthetic one, and a communal one.