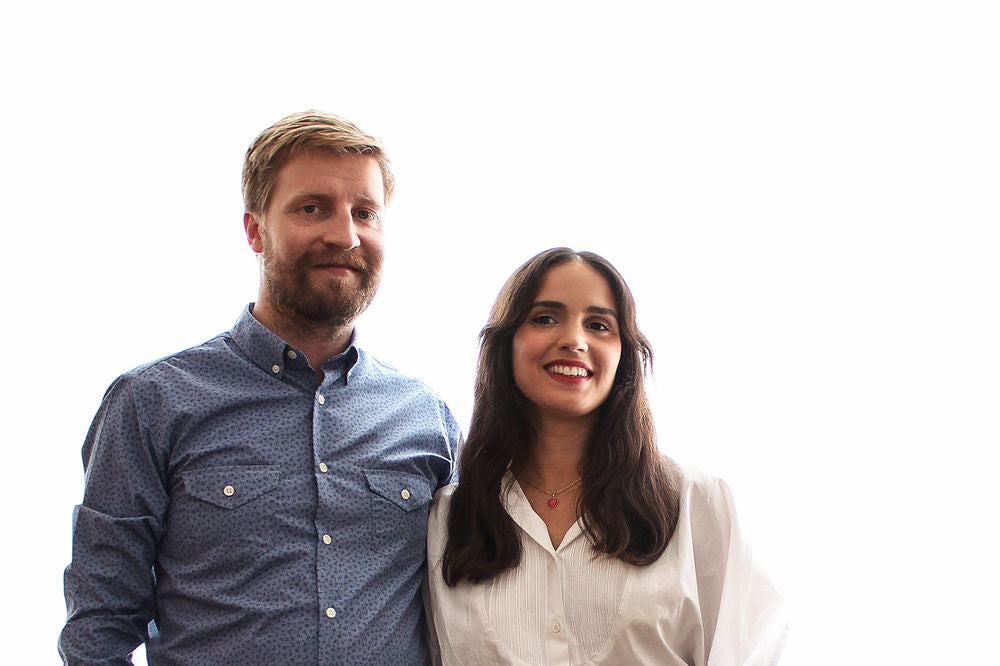 In 2006, Raquel had just returned to Spain from her exchange year in Kuopio, Finland. As a young art student, the Nordic country and its people had made an impression on her – the nature, the slower way of living and Nordic design that linked these characteristics together. Raquel knew she would return to Finland – after finishing her master's, she went on to complete an internship in Helsinki.
Raquel had started to draft her first ideas of MOIMOI during her studies. She met Kalle, a designer from Mid-Finland, through some mutual friends in Helsinki. They talked about the project and started MOIMOI together, taking its first steps in 2010. After experimenting with print designs, tote bags and jewelry, the brand naturally grew into focusing on bags.
Minimalistic design, Spanish Craftsmanship
The designer couple wanted to create long lasting pieces that would stand out from the contemporary way of consuming. They searched materials and production possibilities and gradually evolved to the idea of timeless, durable leather bags made by skilled artisans.
After deciding to use vegetable tanned leather, it made sense to treat the material with respect – Raquel and Kalle wanted to design bags thoughtfully and responsibly, making long-lasting bags that would become staple pieces for any wardrobe. The design of MOIMOI bags are broken down to be minimalistic yet practical, considering what are the essential components to create timeless, functional and durable bags without compromising on the aesthetics.
Both Finland and Spain are present in each product: the design is minimalistic in a Nordic way, only including the essentials. The bags are handmade in Spain, where the tradition of leather work is centuries old, and the expertise is present in every stitch. All the bags are handmade using materials that are sourced from small businesses supporting European craftsmanship.
After over ten years in Finland, Raquel has set roots in Helsinki and together with Kalle they have made MOIMOI in to a family business. She continues to enjoy the Nordic way of living and is always seeking inspiration for new designs to complement the collection of bags.